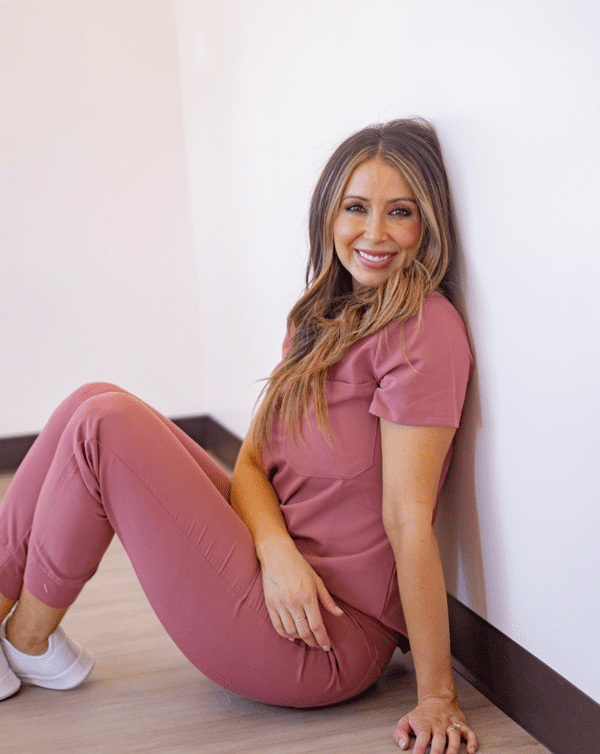 Put your best face forward
Being aesthetic providers allows us the opportunity to help patients put their best face forward. For our team, this is not a responsibility we take lightly and truly believe that good work is invisible + patient education is of utmost importance.
Whether you are looking for injectable treatments or facials, we have curated the best-of-the-best in aesthetic treatments making it a one-stop-shop for all your skin needs.
Non-surgical injectable treatments are not about making you look vastly different, they should be seen as something available to you as a means of preservation and prevention. While soft and subtle augmentation services are certainly both attainable and available to patients, our number one goal is to always make you feel like the best you- and for your friends + family to recognize the person they know and love, too!
As we like to say, you should never make a bed with dirty sheets! That is why injectable treatments pair so well with medical-grade skin care services + products. Our skin treatments have been perfected making it even easier to achieve the skin of your dreams.
"Annie's dedication and loyalty to her clients is invaluable! What I love most is her ability to understand my needs and be conservative with her approach. Her extensive expertise plus her true talent is why I trust her and continue to refer her! I know it's a competitive market, however Annie stands out to me with her passion to keep relevant with all the newest products/procedures/trends as well as educate on them. Annie is solely my go-to for beauty!"
C.L.
patient
"I have referred many people to Annie, I have complete trust in her. She understands the aging process and the anatomy extremely well with experience and further education. Her approach with me is to do small enhancements at a time to keep a natural look. I have specifically done botox and lip injections and have been 100% happy. Annie is a visionary, when she is doing my injections you can tell she is excited about the outcome and knows I am going to love it and I always do!"
B.H.
patient
"For years I resisted using Botox or fillers as I was concerned of losing a "natural look". Annie's level of knowledge and the amount of time she took to really understand my goals immediately made me feel at ease. Her attention to detail and balanced approach, both medically and aesthetically, is unlike any other I have come across in this field. Whomever finds themself under the care of Annie can rest assured they are in the best of hands!"
B.R.
patient
"Annie's patient care is the best I have ever experienced. I go to Annie for Botox and injectables. Everything always turns out amazing and looking incredibly natural. I now get compliments on my skin and appearance often, and never for any specific procedure as she never has me looking "overdone" in any certain area. Annie is so knowledgeable with her background as an RN and an esthetician that she is a huge resource when it comes to all things skin care."
M.T.
patient
"I have been seeing Annie for injectables (botox, fillers, and kybella) for 3 years and I am always so pleased with my results. She makes the process so comfortable, and you always feel like you are a part of her family as she is very welcoming and kind. Getting injectables can be a scary process because you are trusting something with your face, but I look and feel great despite being a new and tired mommy. Thank you, Annie for all you do- your care is much-appreciated."
L.S.
patient
"I go to Annie for Botox, filler, and the latest skin therapies and technologies because I trust her expert aesthetic eye and conservative approach. I feel confident in Annie's gentle care because of her professional accreditations, her commitment to continuing education, and her hands on nursing experience. I also think it's important that Annie has personally trained and partnered with a double-board certified facial plastic surgeon, so her skill set has been truly refined. Annie really takes the time to understand my concerns and goals, and provides the most effective treatment plans for her patients."
L.G.
patient
"Annie is truly a talent. She takes her time to analyze your features and thoughtfully talk through a game plan with her clients. Annie is careful and makes each patient feel incredibly comfortable with her warmth and professionalism. I get a little nervous with needles, but she makes me feel completely at ease. I leave looking fabulous and not overdone. I trust Annie completely, and can't recommend her enough."
L.H.
patient
"Annie has an impeccable eye. She errs on the side of less is more, giving the most natural, beautiful look. Now that I have experienced Annie's work, I will let no one else touch my face."
M.M.
patient