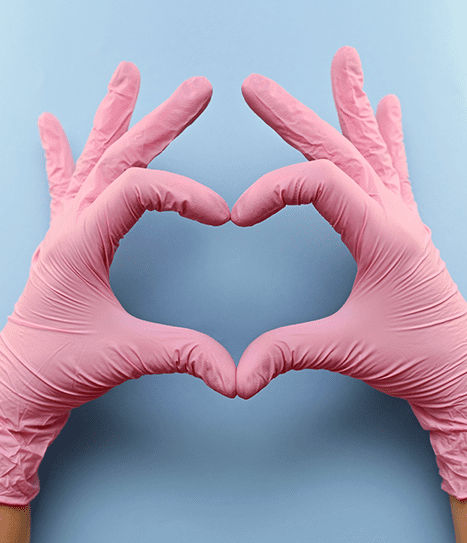 Patient Protocols During COVID-19
The health and safety of you and our staff is our number one priority. Because of the continual and ongoing changes due to COVID-19, the policies and procedures at Skin Charm are evolving to ensure everyone's safety.
We continue to closely follow guidelines outlined by the state of Arizona and the CDC, which are designed to limit the spread of COVID-19. This includes staff and patient screening for COVID-19, strict protocols for cleaning and disinfecting of the office spaces, treatment rooms and office equipment, limiting the number of people in common areas and the use of facemasks, face shields and gloves. Please be aware these protocols may change as we receive updated guidance.
Prior to your appointment, please fill out the COVID-19 questionnaire and COVID-19 consent forms below:
These forms must be completed and received by our office one business day prior to your scheduled appointment. This will allow our office staff time to review your information and follow up if there are any additional questions.
At the time of your appointment, we kindly ask that you:
Arrive wearing a facemask or cloth covering your nose and mouth.
Remain in your vehicle and call the office at 480-687-8996 to let us know you have arrived.
One of our staff members will come to your car to record your temperature.
Once your provider is ready, we will send you a text message to enter the office where you will be directed to the appropriate exam room.
At checkout, we are requesting payment by credit card to help expedite our appointment process.
At this time, we kindly ask that you refrain from bringing any friends, family members, and pets to your appointment.
Please call our office at 480-687-8996 to reschedule your appointment if you are experiencing any flu-like or respiratory symptoms or have been in contact with someone with these symptoms.
If you prefer to minimize time in the office, we are offering complimentary telehealth consultations with our specialists. You may schedule a virtual consultation prior to scheduling a treatment appointment. Please contact our front office at 480-687-8996 or hello@skincharm.com.
Thank you for your patience as we transition forward. We appreciate your choosing Skin Charm.